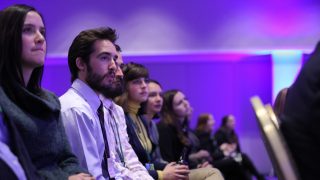 Red & Green VegFest Albuquerque
August 10, 2019 - 9:00 AM
to August 10, 2019 - 6:00 PM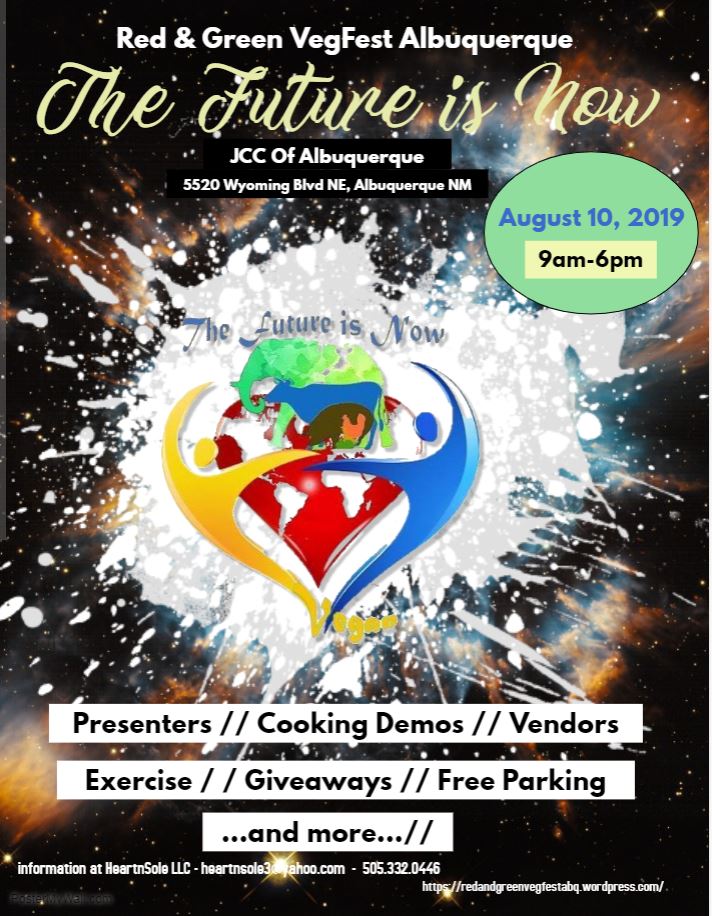 JCC Of Albuquerque
5520 Wyoming Boulevard NE
Albuquerque, New Mexico
87109
United States
This project is a project of the heart and to further compassion for animals and advocate for a healthier way of living by adopting a plant-based diet.
As you may be aware, awareness is a key factor and through this event we are able to give out information that helps to implement the changes for the planet, ourselves and the animals.  The  event will have speakers, education, workshops, promotion, and, more.  Our goal is to bring people together to enjoy delicious vegan food, hear from engaging speakers, and explore ways to live more compassionately for the animals, our health and the planet..
Contact Name:
Nancy Arenas
Contact Email:
heartnsole3@yahoo.com
Registration Information
Related
This week the Farm Bill was approved by the U.S. House and Senate. The bill includes important provisions that will protect animals, and most importantly, does not contain the King amendment.

This week, a coalition of organizations, led by the Animal Legal Defense Fund, filed a lawsuit challenging a 2016 decision by the U.S. Department of Agriculture (USDA) Farm Service Agency (FSA) to exempt some factory farms from critical environmental laws.

On Monday, Dec. 17, the Ninth Circuit Court of Appeals in San Francisco will hear oral arguments from the Animal Legal Defense Fund in the lawsuit against the USDA for removing tens of thousands of animal welfare records from the agency's website.