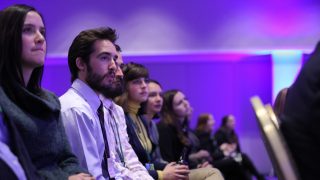 By the Book: A Conversation with Dr. A.W. Bates, Author of Anti-Vivisection and the Profession of Medicine in Britain: A Social History.
January 26, 2023 1:00 PM to January 26, 2023 2:00 PM
ET – Eastern Time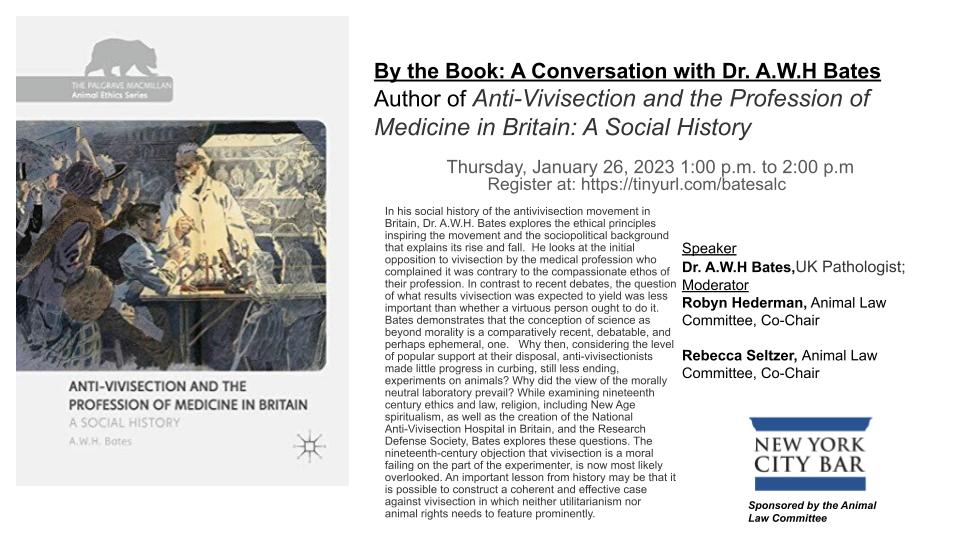 Dr. Bates explores the relationship of the medical profession and the anti-vivisection movement in nineteenth-century Britain. Almost overlooked in the present, there was a nineteenth-century view by many that vivisection was a moral failing on the part of the experimenter. By examining the creation of the National Anti-Vivisection Hospital and the Research Defense Society, he questions why despite the level of popular support for the anti-vivisectionists, they made little progress in curbing experiments on animals. Looking at these events provides insight into the continuing efforts to stop animal experimentation today.
Organized by: Animal Law Committee, NYC Bar Association
Contact Name: Robyn Hederman
Contact Email: rhederman@yahoo.com

Registration Information
Related
The amicus briefs from notable experts including Harvard University's Laurence H. Tribe filed in support of neglected horse's lawsuit against his former abuser

Join co-host Jackson Galaxy, comedian Nikki Glaser, and other special guests

The awardees helped on several critical Animal Legal Defense Fund cases