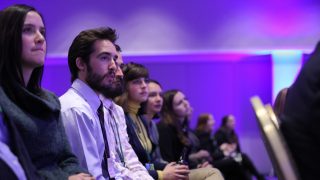 "How to Avoid Zoom Fatigue in Hearings & Trials", Animal Law Section, State Bar of Michigan Speakers Series: Coping during COVID
March 4, 2021 3:00 PM
to March 4, 2021 4:00 PM
ET – Eastern Time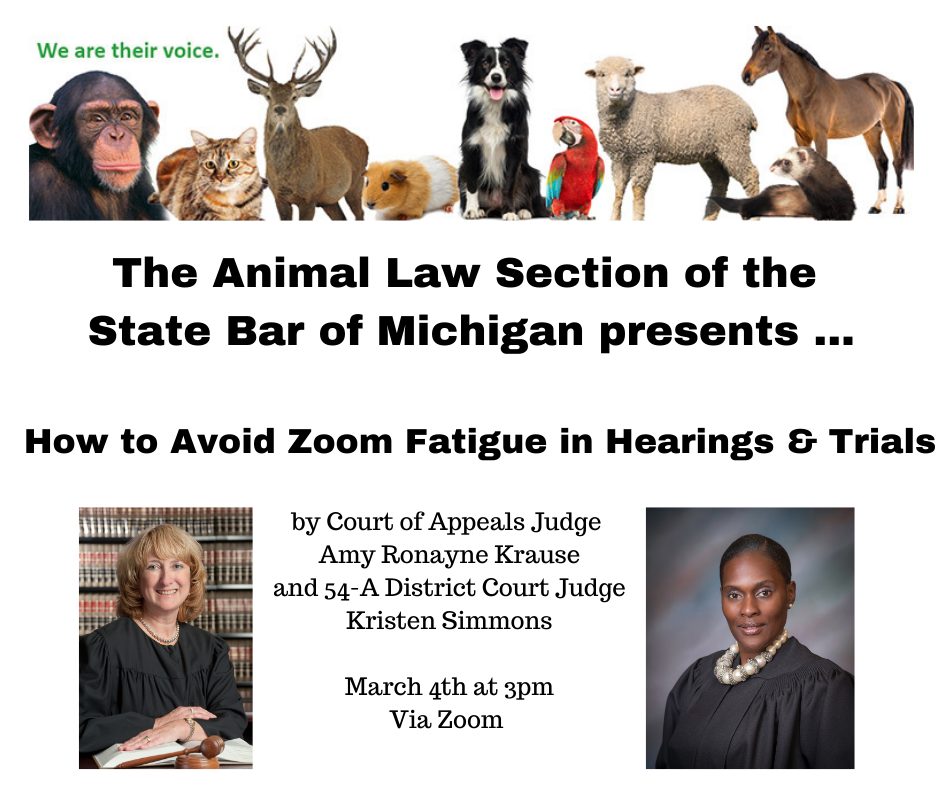 Animal lawyers, law students or any attorney coping with presenting a case or making an oral argument virtually: this presentation is for you.
Join Judge Amy Ronayne Krause, Michigan Court of Appeals and 54-A District Court Judge Kristen Simmons, 54-A District Court for a perspective from the bench.
The presentation will be via Zoom; it is free but registration is required. Register here: https://us02web.zoom.us/meeting/register/tZAocuCgqz0tGNUv297kd6gp_kb-bOV3wNAD
Organized by: Animal Law Section, State Bar of Michigan
Contact Name: Bee Friedlander
Contact Email: beefriedlander@yahoo.com

Related
The United States District Court for the Northern District of California ruled in favor of the Animal Legal Defense Fund and its co-plaintiffs, denying an attempt by the Food and Drug Administration (FDA) to dismiss a lawsuit against the agency.

A Courtroom Animal Advocate Program (CAAP) bill, S.2868/A.4533, which would allow law students and volunteer lawyers to advocate for animal victims in cruelty criminal cases, unanimously passed the New Jersey Senate. The bill is sponsored by Senator Nicholas Scutari and Assemblyman Raj Mukherji and endorsed by the Animal Legal Defense Fund.

The Animal Legal Defense Fund, the nation's preeminent legal advocacy organization for animals, has released the 15th annual year-end U.S. Animal Protection Laws Rankings Report (2020), ranking the animal protection laws of all 50 states.