2009 ALDF Advancement of Animal Law Scholarships
We are proud to announce outstanding SALDF students Mary Race (McGill University) and Akisha Townsend (Georgetown University) have been awarded the ALDF Advancement of Animal Law Scholarship for 2009-10. Please join us in congratulating these two exceptional students who have demonstrated their commitment to advancing animal law during law school and in their anticipated participation in the field following graduation. Scholarship recipients will also serve as an advisor to their SALDF chapter for two years upon graduation. Read about Mary and Akisha below, or learn more about the scholarship here.
Mary Race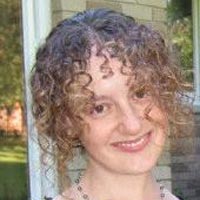 Mary Race (McGill University): Mary is a second year student at the McGill Faculty of Law. She holds an undergraduate degree in Music from Vanderbilt University and graduate degrees in English, Music, and Religious Studies from Oxford University and the University of Southern California. Before moving to Montreal to begin her law studies, she worked for Human Rights Watch. Mary is the current president of the SALDF chapter at McGill University and is excited to be organizing a student-led seminar in Animal Law to be held at McGill next fall. This summer she will be working as a legal intern in the Washington, DC office of the Natural Resources Defense Council.
Akisha Townsend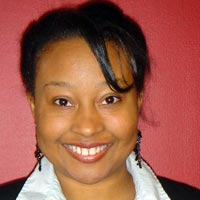 Akisha Townsend (Georgetown University): Akisha is a second year law student at Georgetown University Law Center. She currently serves as the Law Student Vice-Chair for the ABA TIPS Animal Law Committee, an Associate Editor for the Michigan State University Journal of Animal Law, and co-president of her Student Animal Legal Defense Fund. She is also an Associate Fellow of the Oxford Centre for Animal Ethics. In addition to planning several events for her SALDF chapter, she has successfully worked with her law school to add more vegetarian options to its menu and has served as an intern and law clerk in the litigation departments of Compassion Over Killing and the Humane Society of the United States. Through the ABA TIPS Animal Law Committee, she started a mentoring program pairing attorneys and law students interested in pursuing animal law as a career.
Related
On January 15, 2019, the Virginia Court of Appeals affirmed the conviction of a man who was charged with violating the state's bestiality law after videotaping encounters he had with a woman and her dog.

Maryland Residents, Ask Your Maryland Legislators to Enact HB 213/SB 143 to Protect Rays from Killing Contests

The Animal Legal Defense Fund is offering our assistance in investigating the death of a zebra who died after being left out in last week's record breaking subzero weather in northern Indiana. We also renew our call for stronger animal protection laws.