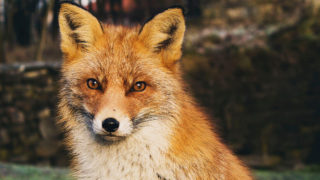 Millions of native wild animals are targeted and killed by Wildlife Services.
Tell Wildlife Services to stop using your tax dollars to slaughter animals.
Sign the petition
The legal voice for all animals
The Animal Legal Defense Fund files high-impact lawsuits to protect animals from harm, provides free legal assistance and training to prosecutors in their fight against animal cruelty, supports animal protection legislation, and provides resources and opportunities to law students and professionals to advance the field of animal law.
Join us. Help us protect:
News
Our third annual gala will be held in Los Angeles this fall! You won't want to miss this extraordinary event – so mark your calendars now.
" I think the public has made the decision that going and seeing the performance of orcas, that day has come and gone."
Florida State Representative Jared Moskowitz
Cases
MICHAEL SANDLIN AND TIGER TRUCK STOP, INC. v. STATE OF LOUISIANA ...., THROUGH ITS SECRETARY ROBERT J. BARHAM, ATTORNEY GENERAL OF THE SATE OF LOUISIANA, JAMES D. "BUDDY" CALDWELL, AND IBERVILLE PARISH THROUGH ITS PRESIDENT, J. MITCHELL OURSO, JR.

USDC: ALDF v. USDA #17-cv-03903-PJH

PEOPLE FOR THE ETHICAL TREATMENT OF ANIMALS v MIAMI SEAQUARIUM
Every day, animals are abused and killed. Their abusers frequently do not face any consequences – it's still extremely common for animal cruelty to go unpunished. Without you, animals have no voice. Sign the petition.
Take Action