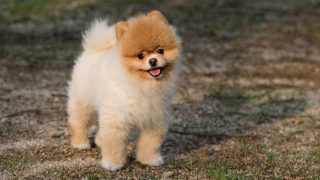 Puppy Mills 2017
Presented by Lora Dunn, June 6, 2017
Lora Dunn, Director of the Animal Legal Defense Fund Criminal Justice Program, teaches participants how to navigate the legal landscape of animal cruelty prosecutions, from crime scene to courtroom. This webinar will focus on large-scale cases, such as hoarding and puppy mills, in discussing some of the common challenges prosecutors and law enforcement face when working to achieve justice for animal victims. Alternatives to prosecution, such as civil nuisance abatement laws, will also be discussed.
This webinar has already taken place. You can watch a recording of the session here.
Related
Lawsuit alleges large dairy company misleads consumers by misrepresenting the source of its milk

Animal Legal Defense Fund partners with National Council of Juvenile and Family Court Judges release a Technical Assistance Bulletin exploring "The Link" between animal cruelty and interpersonal violence.

The California Ecosystems Protection Act has continued to move through the California legislature – has passed the California Assembly and several Senate committees. This critical bill would ban the super-toxic rodenticides that are killing wildlife.