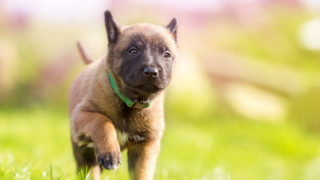 How to Find an Attorney to Help You With Your Animal-related Issues
Animal Legal Defense Fund
Animal law is a relatively new, and growing, specialty within the law, and an increasing  number of lawyers specialize in cases involving animals.
In most cases, however, while it may be advantageous, it is not necessary to find an attorney who specializes in animal law specifically. When someone kills or injures your animal, the law primarily (although not exclusively) sees this as an injury to "property."
A lawyer who specializes in personal injuries or injury to property (called "torts" in the law) should be able to handle the case. However, due to the limited potential for recovery of damages in animal cases, it is possible to pay more for an attorney's services than you are likely to recover if you win your case, barring an award for punitive or emotional distress damages.
Learn more about filing a civil suit for damages due to the death or injury of an animal.
To find an experienced attorney, your best bet might be a personal referral from someone you know and trust. If that is not an option, contact your local animal shelter to see if they know of an attorney who handles animal law cases.
Barring that, you can contact your local bar association. Bar associations are the licensing entities for lawyers.
Most offer referral services for a fee and will do their best to find an attorney with experience to match your needs. You can also find your local bar association via the American Bar Association.
The following organizations and/or websites provide attorney referrals to the public nationwide. The Animal Legal Defense Fund offers this list for your convenience but does not endorse any of these organizations, and recommends that you research any terms and conditions before submitting any information. This list should not be considered exhaustive.
You may also want to try using an internet search using the terms "animal law," or "attorney referrals." There are many regional attorney referral agencies on the internet.
General Attorney Referral Sources
American Bar Association Lawyer Referral Service
541 N. Fairbanks Ct.
Chicago, IL 60611
Phone: 800-285-2221
Web Site: www.americanbar.org
The ABA Web site offers links to local bar associations that offer referral services. It also lists pro bono options and other information. If you prefer, the same service is available through their toll-free number.
Lawyers.com
Web Site: www.lawyers.com
This is an internet referral service owned and operated by Martindale-Hubbell, a publisher of national directories of attorneys. Visit their site for a list of animal law attorneys by geographical location.
Related
Today the U.S. District Court for the District of Minnesota issued a critical ruling in favor of wolves' legal protection — determining that gray wolves are not excluded from the Endangered Species Act even if they have some detectable dog genes.

The New York City Council is considering Intro 1425, the Carriage Horse Heat Relief Bill. Intro 1425 strengthens protections for carriage horses forced to work in extreme heat. We need your help to ensure this important bill is passed.

On Tuesday, June 4th, the Animal Legal Defense Fund and The Humane Society of the United States hosted their first joint California Humane Lobby Day. Nearly 100 animal advocates gathered in Sacramento to lobby legislators on five animal protection bills.