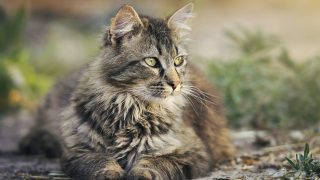 The submission deadline for the 2019 Call for Papers has passed. Please check back for 2020 details!
The 2019 Animal Legal Defense Fund Student Convention will be held on the Friday leading up to the Animal Law Conference in Portland, OR.
Friday, October 25, 2019
9:00AM – 4:00PM
Portland Art Museum
Portland, OR
The Student Convention will provide an opportunity for students to meet and receive career advice from leaders in animal law and network with Animal Legal Defense Fund student chapter members from law schools across the country and beyond.
The event is free for student chapter members and will include a career panel featuring animal law experts from a variety of occupational backgrounds; lunch and special TBA keynote presentation; and an interactive roundtable session providing an opportunity to discuss issues and share ideas with other student chapter members.
REGISTRATION
The Animal Law Conference will commence after the Student Convention concludes, taking place over the weekend of Oct. 25-27, 2019.
Registration for the conference opens April 1, 2019. Travel grants will be available to members of active student chapters. More details will be posted on the conference website as they become available.
Related
The government announced distressing changes to the Endangered Species Act – weakening one of our nation's most important animal protection laws. The ESA has prevented the extinction of numerous including the northern gray wolf and the Florida manatee.

Animal Legal Defense Fund and Seeding Sovereignty lawsuit seeks to compel federal government action on climate change.

Lawsuit alleges large dairy company misleads consumers by misrepresenting the source of its milk
We are currently accepting submissions for a panel highlighting law student scholarship on animals' legal status during the 2019 Animal Legal Defense Fund Student Convention.
Apply Now