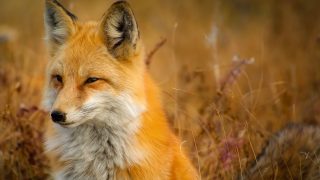 Animal Coalition Pledges to Appeal Dismissal of USDA Animal Welfare Blackout Lawsuit
The Animal Legal Defense Fund is disappointed that United States District Judge William H. Orrick has dismissed its lawsuit against the United States Department of Agriculture (USDA) for removing tens of thousands of animal welfare records from the agency's website. The Animal Legal Defense Fund, leading a coalition including Stop Animal Exploitation NOW!, Companion Animal Protection Society and Animal Folks, plans to appeal the decision.
The lawsuit, filed in February 2017, charges that the USDA's decision to remove the records violates both the Freedom of Information Act (FOIA) and the Administrative Procedure Act (APA).
The removed documents revealed inhumane treatment of animals at thousands of research laboratories, roadside zoos and puppy mills across the country. The coalition used these records to advocate for stronger animal protection policies, confront the USDA over inadequate regulation of substandard facilities, supply evidence for law enforcement action and build legal cases against especially egregious violators.
"We remain committed to restoring public access to all of the animal welfare records," says Animal Legal Defense Fund Executive Director Stephen Wells. "The information blackout continues to undermine the advocates who work tirelessly to protect hundreds of thousands of animals across the country."
The organizations are represented pro bono by Margaret Kwoka, Associate Professor at University of Denver Sturm College of Law.
Related
Animal protection coalition wins important victory in fight to restore animal welfare databases

Earlier this year, a court ordered the U.S. Food and Drug Administration (FDA) to release previously redacted information relating to hen living conditions on several factory egg farms. Our request sought inspection reports of factory egg farms in Texas.

Award-winning music icon Tanya Tucker is joining forces with the Animal Legal Defense Fund to urge families to avoid roadside zoos. After a recent visit to Special Memories Zoo, Tucker was so disturbed by the conditions, she felt compelled to stand up.