Where Are They Now? Camille Labchuk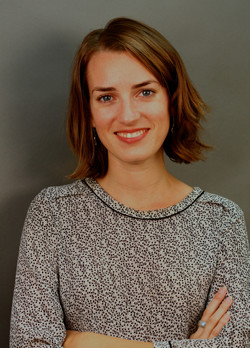 Camille Labchuk has her own animal law practice, the only one of its kind in Canada, and is on the board Animal Justice, a national organization focused on animal law, including law reform, litigation, investigations, and education. Camille has long had a passion for animals, leading her to pursue animal law after graduating from Mount Allison University in 2005 with a degree in psychology.
Camille attended the University of Toronto Faculty of Law and graduated in 2012, where she was the SALDF chapter's Co-President. After finishing law school, she articled with James Silver, a noteworthy criminal defense lawyer in Toronto. She says she got that job after they connected at the Toronto Vegetarian Food Festival in 2011; he, like Camille is also vegan and very supportive of animal rights organizations. ("Now," she adds, "my advice to law students looking for animal law career guidance is to never miss a veg food fest!")
While practicing criminal law, Camille took on some animal law cases pro bono, which her boss encouraged. During that time, she also went to work in the legal department of People for the Ethical Treatment of Animals (PETA) Foundation in Washington, D.C., for a few weeks in 2012. Her commitment to animals motivated her to keep up with animal-related volunteer efforts during her time practicing criminal law—for example, as a founding board member of Mercy For Animals Canada.
In May of 2014, Camille left her criminal law job and started her own solo animal law practice. She says of her practice, "My clients range from individuals with private matters, like dog bite/muzzle cases or pet-related rental issues, to non-profits and charities like small rescues, local advocacy groups, and large international animal rights organizations. I do everything from corporate filings, lobbying, and legal complaints, to test case litigation, so the subject material is broad and always interesting."
Nowadays, as an animal lawyer and volunteer, Camille spends about half of her time on her private practice and half as a director of Animal Justice, which aims to be a driving force for animal law in Canada. "Animal Justice is growing rapidly," she says.
Recently, Camille was featured in Precedent magazine, and she wrote a chapter for Canada's second-ever animal law book: Canadian Perspectives on Animals and the Law. In the near future, she will be moving to Boston temporarily for the upcoming school year. Her partner, columnist Stephan Maher, is doing a journalism fellowship at Harvard, and she expects to be involved in the new animal law program currently being developed at Harvard Law School. She plans to keep up with her private legal work while at Harvard, as well as continuing her position with Animal Justice.

ALDF's Online Store
Help fund our lifesaving work!
shop
Stay Connected
Sign up for Action Alerts.
Join Us
Follow ALDF on these networks:
Stay Connected
Sign up for Action Alerts.